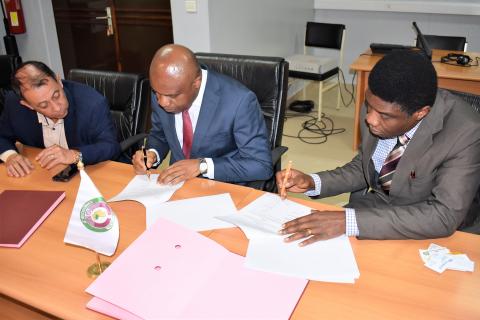 WAHO and AFENET signed a two-year Memorandum of Understanding
The West African Health Organization (WAHO) and the African Field Epidemiology Network (AFENET) have taken their collaboration a step further by signing a two-year Memorandum of Understanding (MOU) on 23 January 2019 at WAHO's Headquarters in Bobo-Dioulasso, Burkina Faso.
The Director General of WAHO, Prof Stanley Okolo initialed for WAHO whilst the Executive Director, Dr Chima Ohuabunwo represented AFENET.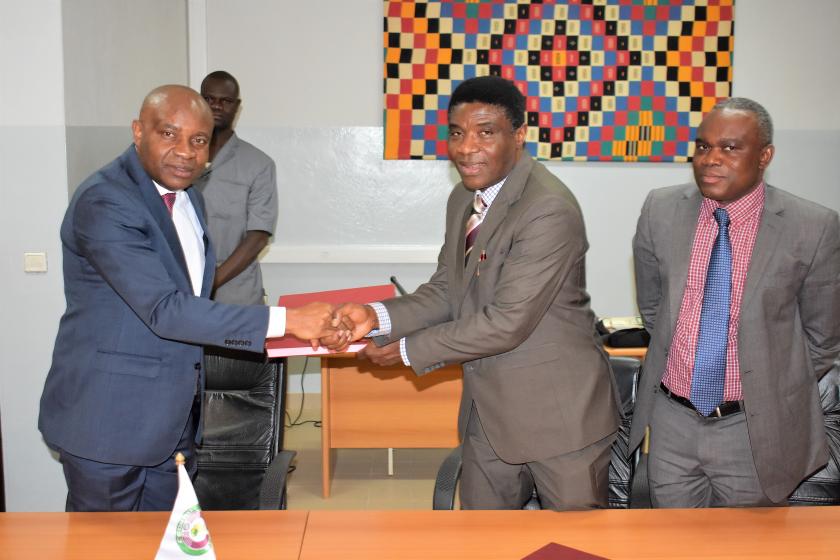 The two parties agreed to cooperate in seven (7) areas of activity. These are:
Human Resources for Health focusing on Public health workforce development in West African countries
Epidemic and other public health emergency preparedness and response in West African countries
Disease control
Health information and research for health
Epidemiological technical assistance including surveys and assessments
Documentation and dissemination – conference, reports 
Advancing "ONE HEALTH" collaboration and implementation
WAHO and AFENET also agreed to develop a joint detailed workplan to guide the implementation of specific activities within the identified areas of interest.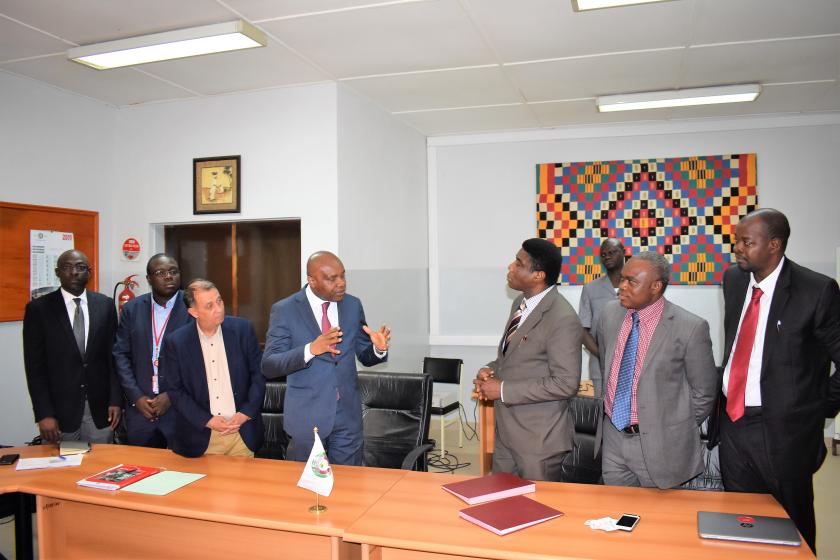 The African Field Epidemiology Network (AFENET) is a Network of public health training institutions in Africa that seeks to strengthen manpower to enhance health systems on the continent. AFENET is a not-for-profit organization which works closely with Ministries of Health in member countries to develop sustainable programs and capacity to strengthen field epidemiology and ensure healthier lives for Africans. It was established in 2005 and has its Headquarters in Kampala, Uganda.
AFENET operates in 31 African countries: Angola, Benin, Botswana, Burundi, Burkina Faso, Cameroon, Cote d'Ivoire, Democratic Republic of Congo, Ethiopia, Gambia, Ghana, Guiné-Bissau, Guinea, Kenya, Liberia, Mali, Mauritania, Mozambique, Namibia, Niger, Nigeria, Rwanda, Senegal, Sierra Leone, South Africa, South Sudan, Tanzania, Togo, Uganda, Zambia, and Zimbabwe.